---
---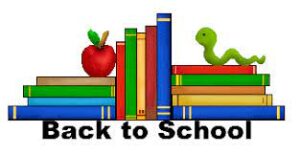 Returning students: time to complete Online Registration 
'Online Registration' link   If you need your login or password please call the office at 801-565-7458.
'Online Registration' help for English Speaking: August 3rd & August 5th 9:00-12:00
'Online Registration' help for Spanish Speaking : August 2nd & August 4th 9:00-12:00
New students who have not enrolled: Please have Registration and papers to the main office by August 5. For questions, call the office at 801-565-7458. .Spanish Speaking : August 2nd & August 4th 9:00-12:00
New students: if you have already enrolled please have all your paperwork to the school office by Friday, August 5. The office will be open beginning August 1, from 8:30-3:00. Spanish translation will be available on Tuesday and Thursday. Spanish Speaking : August 2nd & August 4th 9:00-12:00


---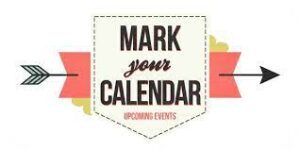 Come to our Meet and Greet your teacher
August 16 from 4:30-6:00 PM. Please have all registration completed prior to this event.              Enter through the cafeteria doors and follow the balloons.
---

How much will Elementary school meals cost for the 2022-2023 school year?
Paid breakfast

$.80       Reduced breakfast $ .30

Paid lunch  $1.75          Reduced  lunch

$ .40
Middle/High School
Paid breakfast $1.00   Reduced Breakfast $ .30
Paid Lunch $2.00        Reduced Lunch $ .40
School meal prices are not increasing and will remain at their pre-pandemic amounts.
---
We are Looking for School Community Council and P.T.A. Members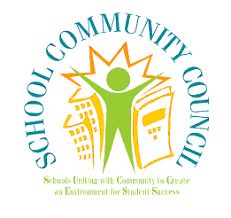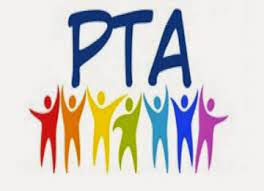 We are in need of parents or guardians for our School Community Council and P.T.A.  We invite anyone who is interested to join us!
If you are interested, please contact our school office at 801-565-7458 or for Spanish-speakers, please text Josefina at 801-541-8402. We need you!!
---
Majestic has completed its first year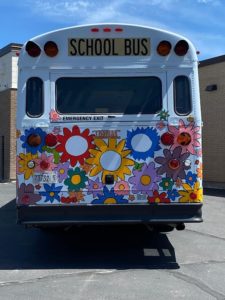 as an Arts Academy school, and what a beautiful year it was! As a special send-off celebrating the successful program, sixth grade students used their artistic skills painting scenery on a refurbished school bus with bright, colorful flowers and children.
Inside the bus are new furnishings, including benches facing each other, allowing children to learn the common core subjects through arts and music.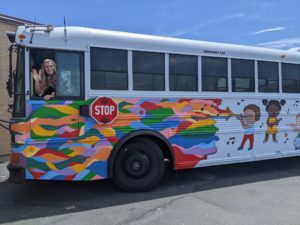 Our bus will now travel to other schools in Jordan School District to display our wonderful new program and encourage other students to come join us and experience this amazing Arts program. The colorful bus portrays how art can be used to learn Communication, Science, Technology, Art and Music skills while having fun and developing talents within the child.
This new program is not only beautiful, it's Majestic 
---
School safety:  During the warmer weather months we encourage our  students NOT to ride skateboards or scooters on the school grounds during pick ups in the afternoons. Our school rule has been that students walk their wheels (bicycles, skateboards, scooters) off the property in order to keep everyone safe; there is an increased danger of students being hurt when skateboards and scooters are being ridden through the crowds of students leaving for the day. We have staff outside every day to remind students to walk their wheels and to make safe choices. Students who do not walk their wheels during pick up will have their scooter or skateboard taken to the office by a staff member and parents will be contacted to pick it up.
We are grateful for support from our parents in keeping everyone safe at school.
---
2022-2023 Virtual Learning Enrollment: If your student(s) would like to take any virtual classes during the 2022-2023 school year, please visit connect.jordandistrict.org  to see a list of class offerings, or you can fill out this form https://forms.gle/1dz8SGCSQb7egR2m7 . If you have questions regarding virtual learning or classes for next year please contact Kelsey Peak Virtual Middle School 801-567-8440 or Kings Peak High School 801-567-8020, or Rocky Peak Virtual Elementary School 801-567-8480. Virtual School Information
Jordan School District calendar for 2022-2023
Grade level Start Dates:
1st - 6th Grade: August 18, Thursday
Kindergarten: August 26, Friday (Testing week will be August 18-23, appointments will be scheduled, or call to schedule an appointment)
School Hours for Kindergarten - 6th Grade: 
Monday-Thursday 8:25-3:00

Friday 8:25-12:25
Breakfast  Schedule
8:00 am. - 8:20 a.m. Breakfast served
School Schedule
8:20 am.  Warning Bell / Music

8:25 a.m. School Begins

8:25 a.m. Tardy Bell

3:00 p.m. School Dismisses

12:25 pm. Friday - Early Dismissal
---
We have created a Google site with helpful resources for students to access through the summer. It includes games that can be played online, as well as games and other resources that can be used without a device.
Majestic Arts Academy Summer Resources
---