---
---
Hello! Welcome to Majestic Elementary Arts Academy website. Here is just a little information about us:
Every teacher at Majestic has either earned or is working on earning an arts integration endorsement, which takes two years of specialized training. They learn tools and techniques to creatively apply art and interactive activities into their lessons. Majestic Elementary Arts Academy is a free public school open to any K-6 students in the Salt Lake Valley. Here is a sample of our students as our Majestic students perform with West Jordan Middle school.      
---

Winter Gala: Please join us for our annual Winter Gala on Thursday December 7th from 6:00-7:30 p.m. All students will be participating in this performance.  More information can be found by clicking this link: Winter Gala 2023
Winter Celebration: We are so excited to partner with The Best Seat in the House to provide an amazing Winter Celebration for our families. The event will be held at the school on December 18th from 6:30 - 8:00 p.m. We need to know how many people in your family (including your students) will be attending this event. A flyer with more information and the RSVP slip was sent home with your student.  Please return your response slips to the front office by Wednesday December 6th.
---
Calendar reminders: 
Thursday November 30 - Food Pantry
Thursday December 7: Winter Gala
Thursday December 21: EARLY RELEASE 12:25 p.m.
Friday December 22 - Wednesday January 3: NO SCHOOL (Winter Break)
---
If you would like to volunteer as a chaperone for your students field trips this year, you will need to complete the volunteer application process.  Applications must be completed EVERY year, but fingerprinting and background checks only need to be completed once. More information on completing this process can be found on our Volunteer page.
---
Dropping  your student off behind the school , please make sure that you do not block the driveways of the homes in the neighborhood. This is causing a hazard when residents are trying to back out of their driveways. Help keep our students safe!
---
Parking lot: Please remember to be courteous to other drivers entering and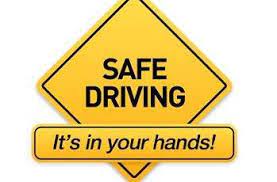 leaving our parking lot. We realize that sometimes it is challenging to turn onto Redwood Road; please be patient when the traffic in front of you is waiting to safely turn.
Our parking lot is really small and narrow which can make pick up and drop off difficult and frustrating. Please keep our students safe by following the parking lot rules.
---
Jordan School District calendar for 2023-2024
---
Quick links
---
Our school is not only beautiful, it is
"Majestic"  
 

Our school is not just about Art 
Listen to our music:
2022- KSL First-of-its kind school in Jordan District celebrates grads with mobile music lab: https://ksltv.com/494531/first-of-its-kind-school-in-jordan-district-celebrates-grads-with-mobile-music-lab/
2022-FOX 13 News- New Utah school focuses on creative learning through the arts: https://www.fox13now.com/news/local-news/new-utah-school-focuses-on-creative-learning-through-the-arts
2022-2KUTV- Young Utah artists' work featured at BYU Children's Art Gallery:
---