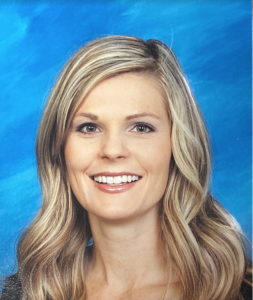 Dear Majestic Family,
I would like to start by letting you know how delighted I am to be at Majestic! If I could build my ideal school, this would be it. I can't wait to get to know all of you and I'm looking forward to working with your children. I have already felt so welcomed here, so thank you for allowing me to be a part of your community.
I wanted to introduce myself and I hope that by sharing a little bit about my background will help us all be able to build relationships that will ultimately benefit our students. I rely on the expertise of parents and guardians to help navigate what is best for each individual child; your stories matter to me.
I grew up in West Valley/Magna and graduated from Cyprus High School (Go Pirates!). I think I decided on my first day of Kindergarten that I wanted to be an educator and I'm grateful that I've been able to follow that dream. I got my degree at Utah State (Go Aggies!) and have been a classroom teacher, a PE specialist, an arts specialist and coach, and an administrator. My husband and I just welcomed our first baby into our lives this spring and we are completely in love with her! I enjoy playing the piano, being outside, and hanging out with my nieces and
nephews.
I'm looking forward to working together with all of you to give our students the quality education that they need to chase their own dreams. I'm particularly excited to implement the arts program and watch it grow. I'm passionate about the power of the arts and the creative power they unlock in our students. This is going to be an amazing adventure!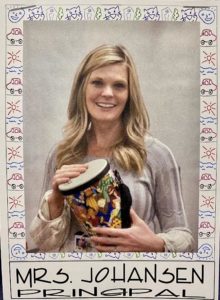 Sincerely,
Mrs. Johansen.