This new program is not only beautiful, it's Majestic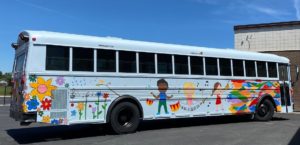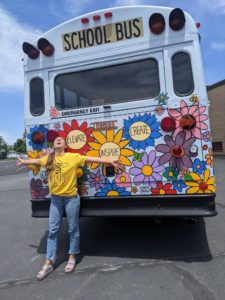 In 2021-2022 Majestic Elementary celebrated its first year as an Arts Academy school, and what a beautiful year it has been! As a special send-off celebration, the sixth grade students used their artistic skills painting scenery on a refurbished school bus with bright, colorful flowers and children.
Inside the bus are new furnishings, including benches facing each other allowing children to learn the common core subjects through arts and music.
The bus will travel to other schools in Jordan School District to display this wonderful new program and promote other students to come to Majestic Elementary and join the Arts program. The colorful bus portrays how art can be used to learn Communication, Science, Technology, Art and Music skills while having fun and developing talents within the child.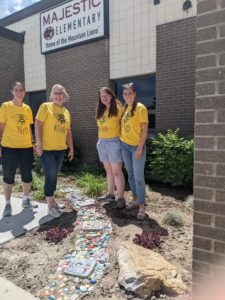 Majestic has four teachers who specialize in helping students recognize how Science, Technology, Engineering, Music and Art are evident and essential in everyday lives.
Pictured here, they are standing by the "Kindness Path" created by students. Each rock in the path is hand painted to depict different ways students can be kind to one another, to nature and how to beautify our world.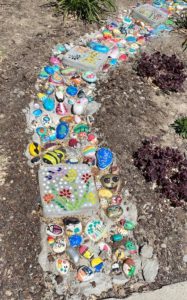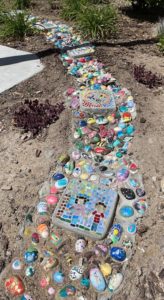 Learning can be engaging and fun, energizing our lives like a STEAM powered engine. STEAM education is the study of:
Science - Technology - Engineering - Art - Music
Coding with Beebots
Coding Beebot to draw angles & circles
Engineering in STEAM
Engineering with Gears