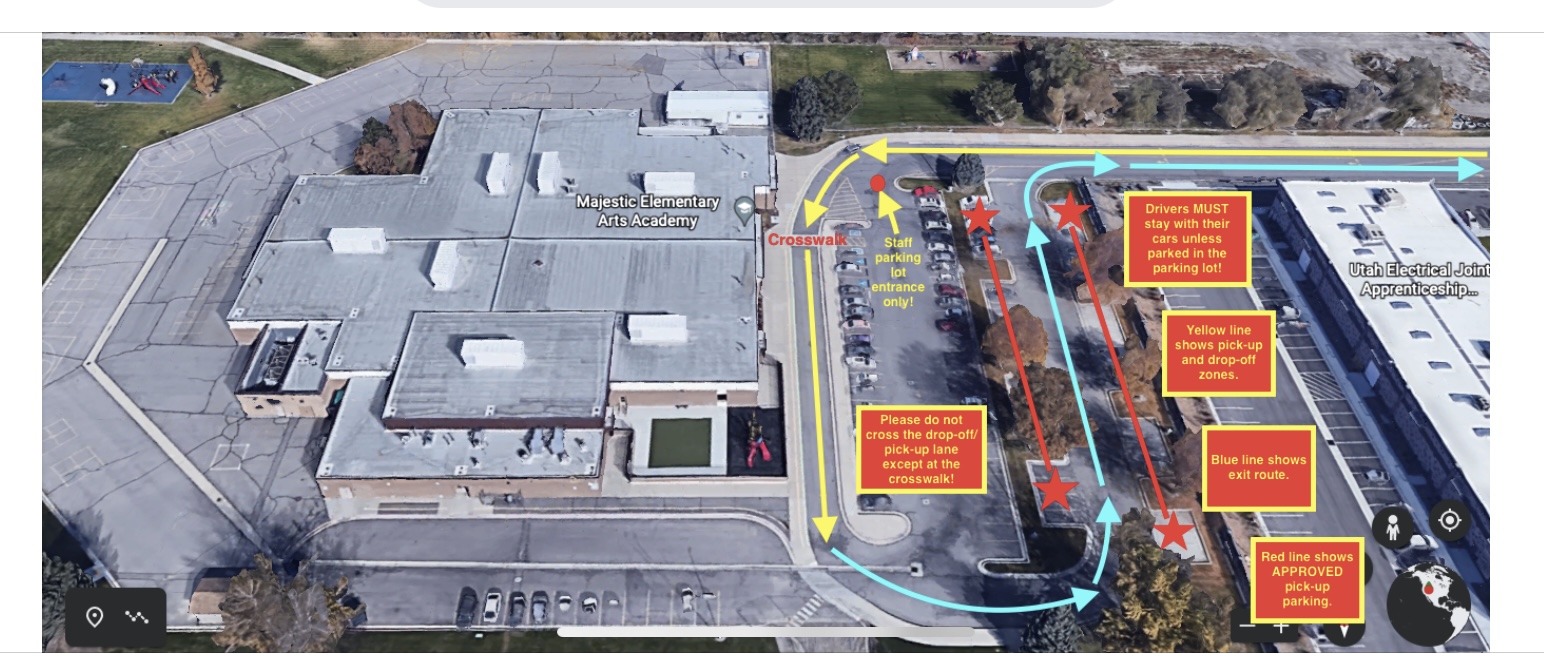 We have a new procedure for dropping off and picking up your students. The bus zone is now our student drop-off and pick-up zone.
Please pull forward to the crosswalk, stop the car, and let your child exit the vehicle. After your child is safely on the curb, you may exit the drop-off zone and pull through the outer edge of the parking lot. Please follow the painted arrows.
If you would like to walk your students to the building at the start of the day, please park your car, and safely walk your student to the door. Please watch for other cars as you return to your car.
At the end of the school day, you may pick up your child along the curb, but please stay in your car, do not pull into the drop-off zone until your child is in the car. We need to allow drivers space to pull through the drop-off zone after loading.
Please remind your students that as soon as they enter the school grounds, they need to walk scooters and bikes on the school property. This is a safety concern, and we want to keep all of our students safe.
To learn more about the benefits of walking and biking to school, safety tips, and monthly challenges with exciting prizes, visit Safe Routes Utah's website.
Majestic's Safe Walking Routes map:
Let your child know where you will be picking him/her up. If you live close enough to the school, encourage your child to walk to and from school.
Students who use the crosswalk at 7600 South and 1900 West should walk in front of West Jordan Middle School on the sidewalk, NOT behind the middle school.
Students who live on the north side of 7600 South should use the southwest path behind Majestic Elementary.
Be Safe Be a Super Hero    Wearing a Helmet